O
ur projects have ranged from the complete space planning and design of a 200,000 sq ft corporate facility, to a restaurant lounge, to a small residence of less than 2,000 sq ft.
We handle retail and exhibition design in total or as part of a team. We pride ourselves on completing projects on time and within budget. We often create furniture and lighting for our own projects.
As creators and end–users of our own products, we have better control of customizing the unique look for a space.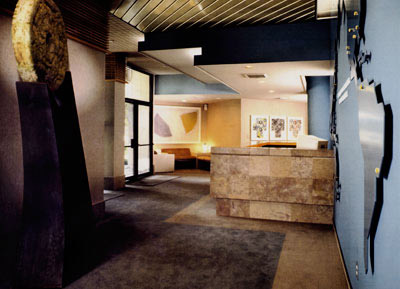 Epson Headquarters, Torrance, CA
Design for mobile office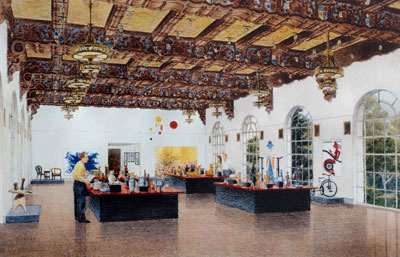 City of Beverly Hills Municipal Art Gallery with Gere K Designs
Custom leathers for Melinda Ritz Interiors
Custom leathers for Melinda Ritz Interiors
Custom leathers for Melinda Ritz Interiors
Hollywood Interiors: leather detailing in bar and kitchen
Hollywood Interiors: leather and brass floor
Custom suede barstools for Melinda Ritz Interiors
Architectural Digest Dec '09: Office
Previous
Next